Business Update – Feb 21
Categorised in: Company news | Posted on: 26 February 2021

26th February 2021

In the second of our new regular updates, today we are looking at Sales Professionalism. Written by rising star, Darryl Wilson.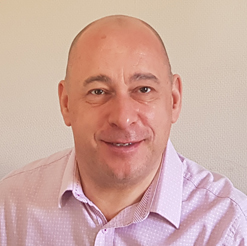 "Professionalism is a function of mindset, knowledge, and behaviour, and you become a professional by what you care about, what you know, and what you do. Sales professionals are the face of an organisation. They have the responsibility of making the brand popular and promoting the products amongst the end users. They help in the successful running of the organisation by generating revenues and earning profits.
We owe loyalty to our employer, but we must also put the interests and needs of our customers first and find that balance that doing the right professional thing will benefit the customer, ourselves and our employers.
So, what does set a true sales professional apart from others and what is it they do differently, and what does this means to their customers? Take long-term responsibility for customer results, as the best sales professionals think beyond the immediate and short-term transaction and consider every sale to be a link in a long and mutually profitable relationship chain.
Always prepare and plan as the customer's time is valuable, particularly at higher decision making levels and the sales professionals should respect the value of their customer's time by taking time up front to prepare for sales calls and meetings.
The reason salespeople exist is to help customers make effective buying decisions, and their sole vehicle to do that is their ability to communicate. This isn't about being eloquent, which is surely valuable but not a prerequisite of professionalism. It's about adding value in every communication, not wasting time in doing so, and clearly delivering the information and insight the customer needs.
Listening is also crucial in setting the right tone for the relationship as it will set you apart, and it will earn you the right to be listened to when the time comes. Listening is a gift to your customer – one that they rarely receive from anyone, let alone salespeople.
True sales professionals quickly become known throughout the industry, precisely because they are so rare. Sales professionals enjoy more trusting relationships with their buyers, shorter sales cycles and higher closing rates, and more referral business. And those are just the measurable ways that professionalism pays off.
When salespeople act professionally, they improve their customers' businesses and their lives in some way, and those innumerable small improvements, multiplied many times over by dedicated sales professionals, are what make businesses more competitive, keep the depots busy, the trucks running, and people employed. That's a contribution that anyone can be proud of."