Business update March 21
Categorised in: Sector | Posted on: 25 March 2021

March 25th 2021

In January, we reported on the spike in demand alongside increases in raw material and haulage costs, and now, just two months later, we are facing additional surges in product shortages and rising costs. The trade federations and industry experts have expressed concerns regarding "low stocks" of steel, polymers and resin, and they believe that this it is set to continue during 2021 as there are fundamental and structural issues within the raw material manufacturers.

According to an article from the 'Plastics Today' website, supply shortages intensified, prices rose, and processors flocked to the spot market, scooping up every reasonable offer. After those were gone, they proceeded to grab the unreasonably priced offers, too. Not surprisingly, market prices continued to climb, sometimes twice per day, and by the close of business on Feb. 26th, average spot polyethylene (PE) prices had tacked on $0.10/lb, while polypropylene (PP) shot up another $0.12/lb, reported the 'Plastics Exchange' in its recent Market Update.

The Plastic Exchange mentioned in its report that due to severe storms in America, over two billion pounds of resin production will be lost. Unfortunately, this impacts heavily on those who are already facing reduced supplies from previous force majeure–driven allocations. Key product ranges such as lintels, plastic sewer pipe, ducting, drainage, linear drainage attenuation, plastic bag cement and geotechnical products are all affected. This also coincides with significant shortages of timber, slab insulation, and Class B engineering bricks. Unfortunately the disparity in demand and supply is structural, and therefore the UK's manufacturers are left with little option than to pass on their increases to the customer.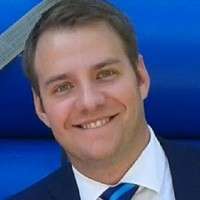 Gareth Twohey, C&L Commercial Director comments:
"Product availability and close supply chain relationships are the most important factors in ensuring supply chain continuity. These latest pressures on raw material availability are unparalleled to anything I have seen before in my career, and is having a significant impact on the availability of finished goods, with many manufacturers limiting supply or unable to keep up with demand.
It's really becoming a choice between paying the increases or not having the product to sell or install. As ever, we will continue to work closely with our supply chain partners to ensure that we maintain as healthy a stock level as possible, with priority given to our loyal and valued customers, and we will continue to keep everyone updated."
Please keep an eye on our website for the latest updates: www.civilsandlintels.co.uk/price-increases