Construction Product Market Update Jan 21
Categorised in: Sector | Posted on: 28 January 2021

28th January 2021

As we reach the end of January 2021, we are seeing a huge spike in demand for products as the construction sector continues to operate throughout Lockdown. Parallel to this the manufacturing sector is seeing significant increases in raw material and haulage costs, which is causing concerns across the sector and is being widely reported on throughout various media platforms.

Factors such as high demand, raw material shortages, escalating price increases for shipping and delays at some of the UK ports is impacting the supply chain. The cost of a container shipped to the UK has quadrupled over the last year, and raw materials costs on key product ranges have increased by 83% since January 2020. Staggering numbers!

The price of steel lintels is set to increase by 15%, with material inflation of plastic pipes and fittings between 6 and 8%, ductile iron covers and frames are likely to cost 7.5% more, and polymer-based products are going up by between 6 and 8% in the coming months. We are expecting to see multiple increases from supply chain throughout the year.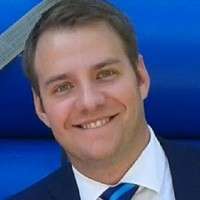 Gareth Twohey, C&L Commercial Director comments: "The biggest challenge facing our industry this year is demand outstripping supply. Material availability is hugely affected and we're already seeing the effects of the increase in demand and a constrained supply of products. We're working closely with our supply chain partners to try and ensure that we maintain healthy stock levels to service our customers and keep the industry running and will continue to keep everyone updated."
As always, details of the latest manufacturers price increases can be found on our website: www.civilsandlintels.co.uk/price-increases