Force Majeure Price Increases
Categorised in: Company news | Posted on: 19 April 2021

Firstly, on behalf of C&L I would like to thank you for your continued support and business during the first quarter of this year, where demand has certainly been stronger than expected, which has created some challenges within the wider supply chain.

If in 2020, the statement of the year was "You're on Mute", in 2021 this is been replaced by the saying "Force Majeure," and since the beginning of the year we have, and are continuing to see, unprecedented levels of material price increases across a number of key product ranges.

This is driven by two main reasons:
Firstly by an increase in global demand of raw materials (plastic Polymer/PVC & steel) at a time when production capacity is constrained due to several factors including Natural Disasters, the pandemic; or a fundamental underlying lack of base materials which is unlikely to improve during the remainder of the year.
Secondly, by increased shipping costs due to a surge in demand of internet shopping during lockdown, significantly increasing the cost of containers from abroad.
To guarantee continuing supply against a backdrop of global shortages, our manufacturing partners are experiencing almost daily increases in raw material costs and have therefore been left with no option but to apply Force Majeure increases which will impact in the coming weeks and additionally most are introducing an allocation process for their products.
To reassure you, we have looked at alternative sources of supply, but all are experiencing similar challenges, so availability is now key, and whilst we are having daily conversations with our partners, our focus has shifted from managing price to attempting to guarantee supply for you, our valued customers.
With the nature and scale of the Force Majeure increases, we have no option but to apply the manufacturers increases in full and whilst we fully appreciate that this will create concern, frustration and may indeed result in a loss of business, we simply cannot afford not to pass on the manufacturers increases.
Please be assured that we will continue to manage our procurement and stock levels as effectively as possible throughout this extremely difficult time for our loyal customers, and we include the latest copy of the increases we've received here, which details the specific percentage increases we will be applying to your terms, and the date when those increases will be applied to your account.
Unfortunately, with the raw materials volatility continuing, we may see more increases later in the year, so please follow our LinkedIn page for regular updates.
Once again, thank you for your support.
Kind Regards,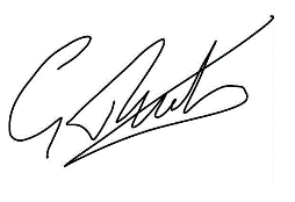 Gareth Twohey
Commercial Director: Civils & Lintels