Grafton Trading Update
Categorised in: Grafton Group News | Posted on: 13 January 2021

13th January 2021

Strong Trading and Increased Operating Profit Guidance

Grafton Group plc, the international building materials distributor and DIY retailer, issues this trading update for the year ended 31 December 2020 in advance of the announcement of its Final Results for the year on 25 February 2021.

Highlights
Revenue and profitability in the two months to 31 December 2020 ahead of expectations
Adjusted operating profit1 expected to exceed current consensus2 of £174 million by slightly more than five per cent
Strong year end net cash position and excellent liquidity
All distribution, retail and manufacturing branches currently remain open as essential suppliers
Covid-19 Update
Health and safety is our number one priority and we remain very focused on the safety of our colleagues and customers.  Our branches, stores and manufacturing locations operate to the highest health and safety standards in line with Covid-19 guidance provided locally by Governments and health authorities in the countries where we operate.
Whilst the most recently announced lockdown measures in Ireland have seen the temporary closure of most construction activity from 9 January, our branches remain open to support essential maintenance and those elements of the industry that are permitted to operate.
Trading Performance
Trading in the two months to 31 December 2020 was ahead of expectations with Group average daily like-for-like revenue up by 7.2 per cent and total revenue ahead by 10.8 per cent to £439.4 million (2019: £396.7 million).
This marked a continuation, through to the year end, of the strong recovery evident in the four months to the end of October which followed a sharp decline in second quarter revenue caused by the pandemic.  Demand was strongest in the Woodie's and Chadwicks businesses in Ireland and in Selco in the UK. The Group benefitted from its strategy of investing in higher returning businesses and from households spending a greater proportion of disposable income on their homes.
Group revenue for the year from continuing operations declined by 6.1 per cent to £2.51 billion (2019: £2.67 billion) reflecting a sharp decline in trading during the second quarter lockdown that was significantly offset by a strong recovery in the second half of the year.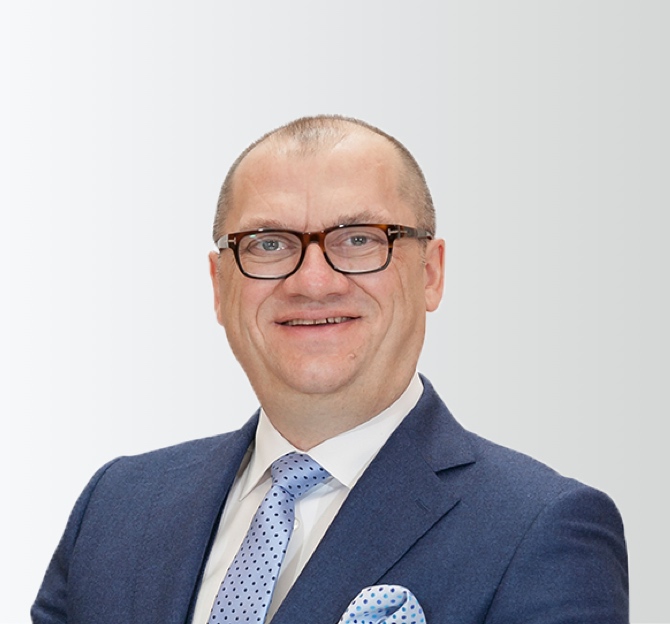 Gavin Slark, Chief Executive Officer Commented: "We are very pleased with the performance of our business which was made possible by the outstanding efforts and commitment of colleagues in a half year outturn that demonstrates the resilience and the cash generative qualities of our Group and the agility of our management teams in responding to the Covid-19 pandemic. Grafton's resilience, market positioning and geographic diversity together with its low debt and strong liquidity leaves the Group well positioned for continuing progress. We are very encouraged by the performance of the Group in recent months as it emerged in a strong position from the Covid-19 lockdown and based on current trends the Group should deliver a similar level of adjusted operating profit in the second half to the comparable period last year."