Sewer drainage solutions
Here at Civils & Lintels, we stock a range of drainage solutions to suit any water authority regulations for sewers. Both plastic sewer pipes and clay sewer pipes are fully available in stock along with all associated junctions, connectors, gullies, and chambers.
We can cater from 110mm diameter sewer pipes all the way up to 600mm in PVCu. PVCu drainage systems provide strength, durability, and ease of installation for use in all domestic, commercial, and industrial waste applications. Plastic pipe has a proven track record as an excellent material for gravity sewage systems – our extensive range of plastic sewer pipe systems are engineered to provide you with the solutions you need to complete projects safely and easily.
The wide range of clay sewer pipes, channels, channel fittings, gullies, and accessories we stock offer contractors and site owners strength, durability, and excellent chemical resistance suitable for all domestic, commercial, or industrial drainage and associated sewer use.
INCLUDED IN THE RANGE
Civils & Lintels partners with Wavin to offer both Hepworth Clay sewer pipes and Osma UltraRib ranges, and Polypipe to offer Underground Multilayer Recycled Core Pipe (MLRC), Polysewer, Ridgisewer, and even Ridgistorm-XL for up 3000mm diameters.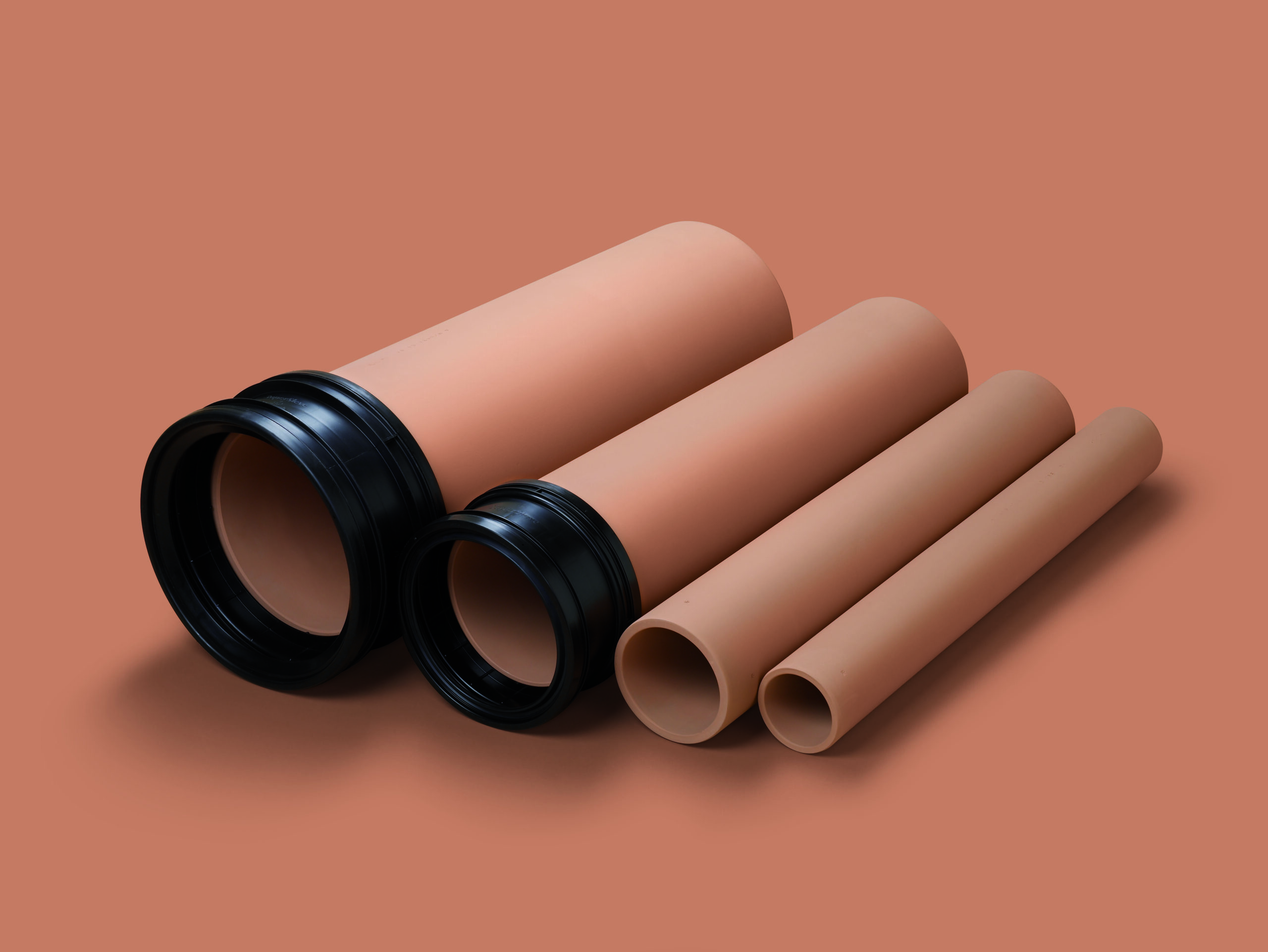 Hepworth clay – The sustainable 'fit and forget' high performance drainage solution for any site. Vitrified clay is quick and easy to lay, resistant to chemical attack making it suitable for all ground conditions including those found on brownfield sites. Providing a lifetime expectancy of over 100 years – you'd need a strong reason not to install it. Available in 100, 150, 225 and 300mm diameters.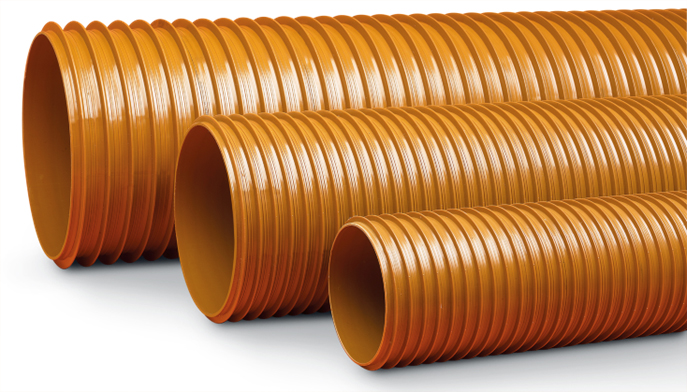 Osma UltraRib – A fully socketed system of pipe and fittings which combines secure jointing with ease of installation. The pipe has a smooth inner surface and externally has a repeating pattern of concentric ribs which gives the pipe its exceptional axial rigidity and enhanced radial strength. Osma UltraRib pipe and fittings are offered in 150mm, 225mm and 300mm diameters. Pipe is manufactured to BS EN 13476-3 and in addition complies with the requirements of: Water Industry Specification (WIS) 4-35-01 JULY 2000: Issue 1 and Kitemarked under the BSI Certification Scheme. The majority of Osma UltraRib fittings are covered by a British Board of Agrément Certificate. Osma UltraRib has a Stiffness Class of SN8 and can be jetted to 2,600 psi which makes it suitable for all adoptable and non-adoptable situations.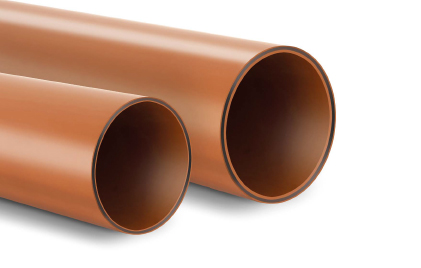 Underground Pipe (MLRC) – This Underground Multilayer Recycled Core Pipe (MLRC) is available in both 110mm and 160mm diameters. A fully adoptable solution, this sustainable product allows customers to comply with environmental policy and reduce their carbon footprint. Key benefits of this system include improved environmental credentials due to lower use of raw material and foam core. Kitemarked to BS EN 13476-2 standard, certified to stiffness class SN8, compliant to meet Sewers for Adoption 7 and Sewers for Scotland regulations and is fully compatible with existing underground drainage systems.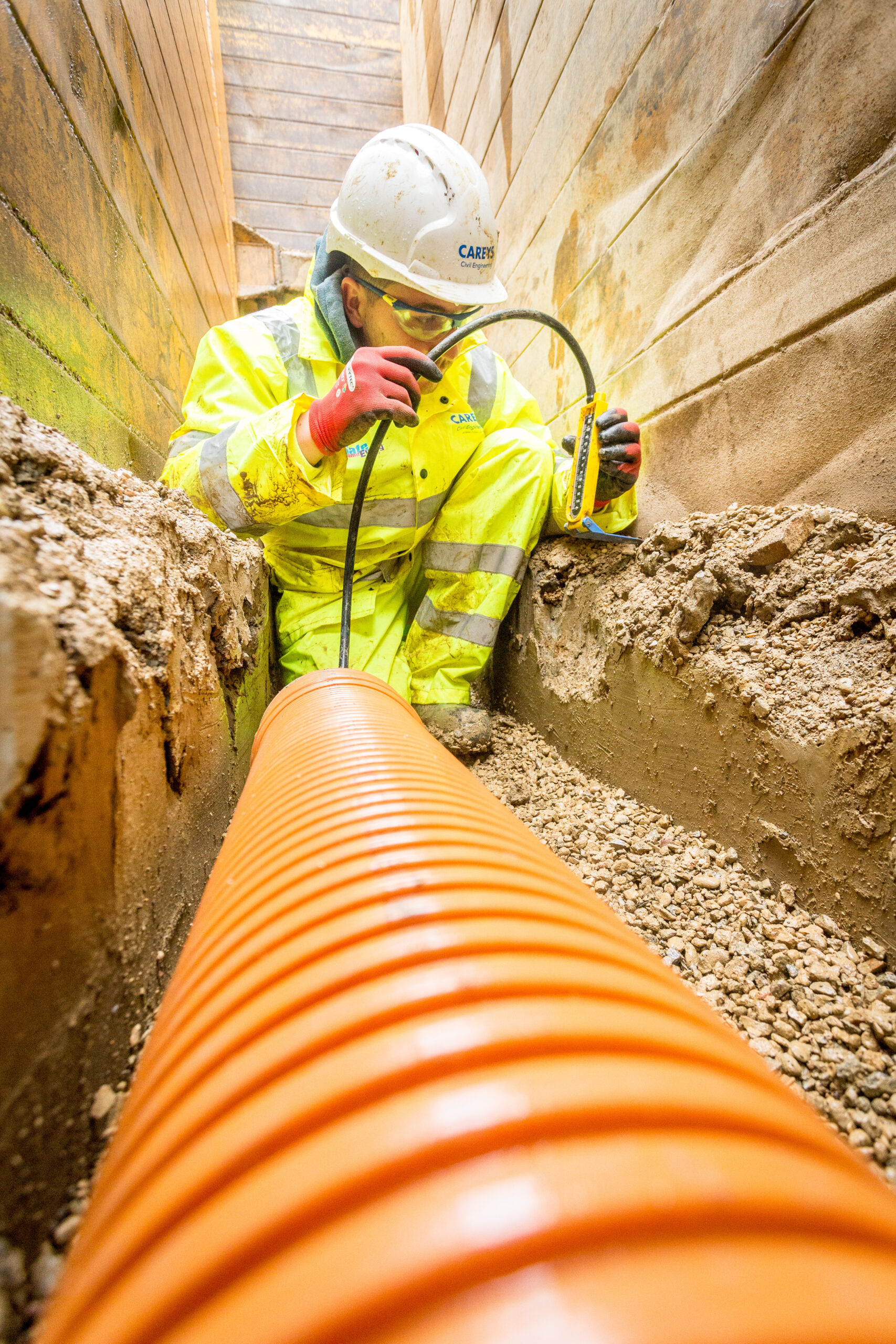 Polysewer – This range of PVCu structured wall pipes and fittings available in diameters 150-300mm. The complete system includes a range of couplings, seals, bends, junctions and accessories. Polysewer provides robust, sewer gas resistant pipes for new and replacement gravity sewer systems. Key benefits of this system include its strength and flexibility to withstand ground movement, lighter in weight for increased Health and Safety benefits and integral sockets for quicker installation and greater leak tightness. Kitemarked and BBA approved, the system is adoptable by water companies, manufactured to stiffness classification SN8 and it boasts a design life of over 100 years.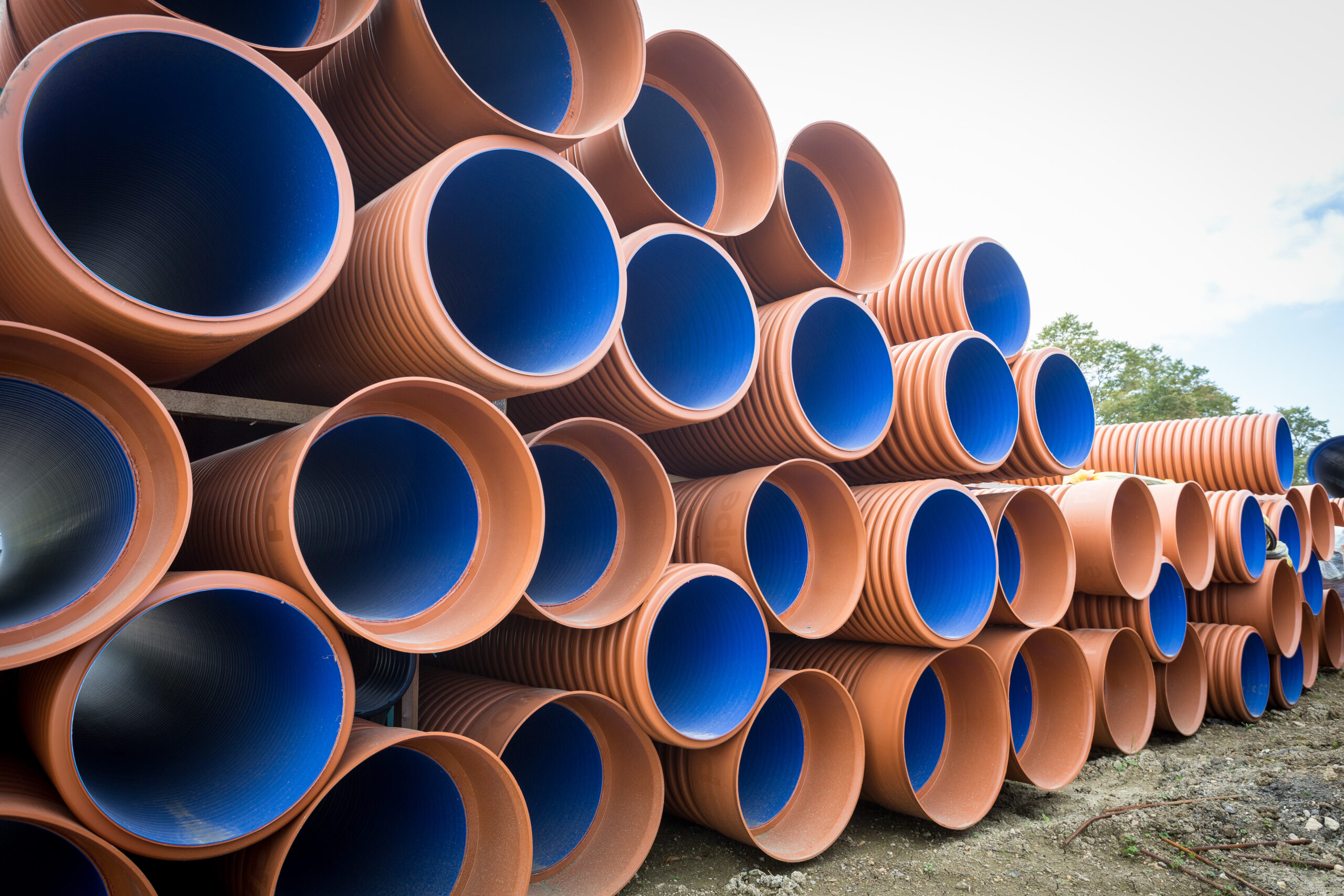 Ridgisewer –  This range is manufactured in high strength polypropylene offering stiffness well in excess of other plastic products, combined with exceptional durability. Available with sewer pipes and fittings in diameters 400-600mm. The complete system includes a range of couplings, seals, bends, junctions, specialist fabrications and saddles. Ridgisewer provides robust, chemical and sewer-gas resistant sewer pipes for new and replacement gravity sewer systems. Benefits include superior chemical, abrasion and impact resistance as well as resistant to sulphate attack and corrosion by sewer gas.
To talk to us about any product or discuss a project, please leave your details below and we will be in touch!