Ductile Iron Manhole Covers and Frames
Manhole covers are safety critical. Our access cover solutions incorporate features that help eliminate failure mechanisms, minimising safety issues and optimising whole life cost.
Manufactured from heavy duty ductile iron, offering durable strength and long-standing performance. Our products are certified by BSI to BS EN 124, we also have ranges conforming to CD 534, as well as many other industry specifications. All our ductile ironwork carries the Kitemark, meaning our products offer a trusted solution.
INCLUDED IN THE RANGE
At Civils & Lintels, we work with Wrekin to manufacture our range of manhole covers, access covers, and access plates.
Our access range includes both Highway and Unite D400 manhole covers, anti-theft gully grates and frames.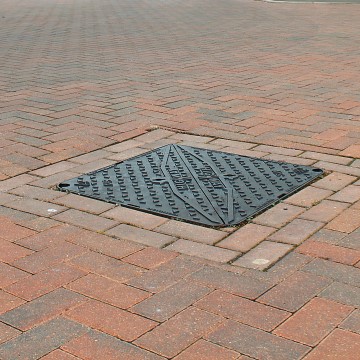 Highway Ductile Iron D400 Manhole Cover – Highway is our most versatile range of manhole covers and gully grates, with a solution for every scenario, including the most complex projects. Its vast variety of options makes it the most extensive range of robust highway ironwork available in the UK, which customers rely on to deliver a high quality and long-lasting performance.
Frame sizes are available from 665 x 665mm up to 1460 x 895mm and 1130 x 1130mm. Frame depths of 100mm and 150mm.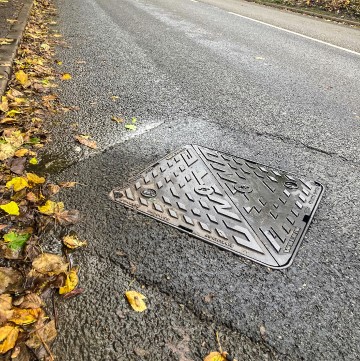 Unite Ductile Iron D400 Manhole Cover – Using the very latest tools and software, the Unite range of manhole covers have been engineered for an extremely long life which in some instances has exceeded 20 years. Key to Unite's longevity is minimising seat wear between covers and frames. The range has the stiffest cover structure in its class and on top of this, seating which is less vulnerable to any movement caused by covers flexing.
Frame sizes are available from 810 x 810mm up to 2075 x 920mm and 885 x 885mm. Frame depths of 100mm and 150mm.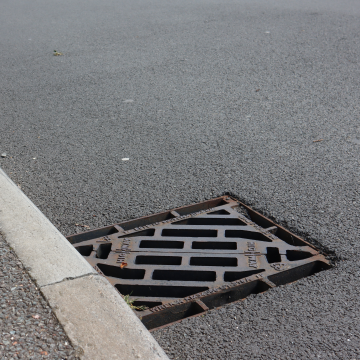 Anti-theft gully grates and frames D400 – A unique and patented articulated coupling links two double triangular units allowing the benefits of three-point suspension for non-rock stability, together with the advantage of single unit opening. The captive hinge reduces theft risk whilst allowing easy lifting for gully cleaning. Hinging is also reversible allowing the grating to lift correctly for the traffic flow direction. Up to 1100cm2 waterway area.
Highway Gully grates are available in a range of sizes and configurations, including 3 flange, 4 flange, and pedestrian friendly.
To order manhole covers, grates or frames for your project, contact your local branch.