Depots re-introducing open gates
Following the governments easing of COVID-19 restrictions in both England and Wales, we are re-introducing an open gate depot policy from 1st September.
The safety of our customers and colleagues continues to be very important to us, and to ensure that our depots remain a safe and healthy place for everyone, we are introducing additional measures which will enable our customers to safely access our depots from 1st September, in addition to the 'Call & Collect' service that is currently in operation.
The site will have designated customer parking bays in which you will be able to park your vehicle and access the depot sales counter safely. There will be a designated loading bay where you will be asked to park when your order is ready, and where your vehicle can be safely loaded. Wherever possible this loading area will be segregated from the operational areas on site, further ensuring your safety and wellbeing at all times. The wearing of face masks will be a personal choice when visiting any of our depots. Safety barriers will demarcate customer and unauthorised areas of the depot.
We will continue with our 'Call & Collect' service, which remains the quickest and safest way for you to order and collect.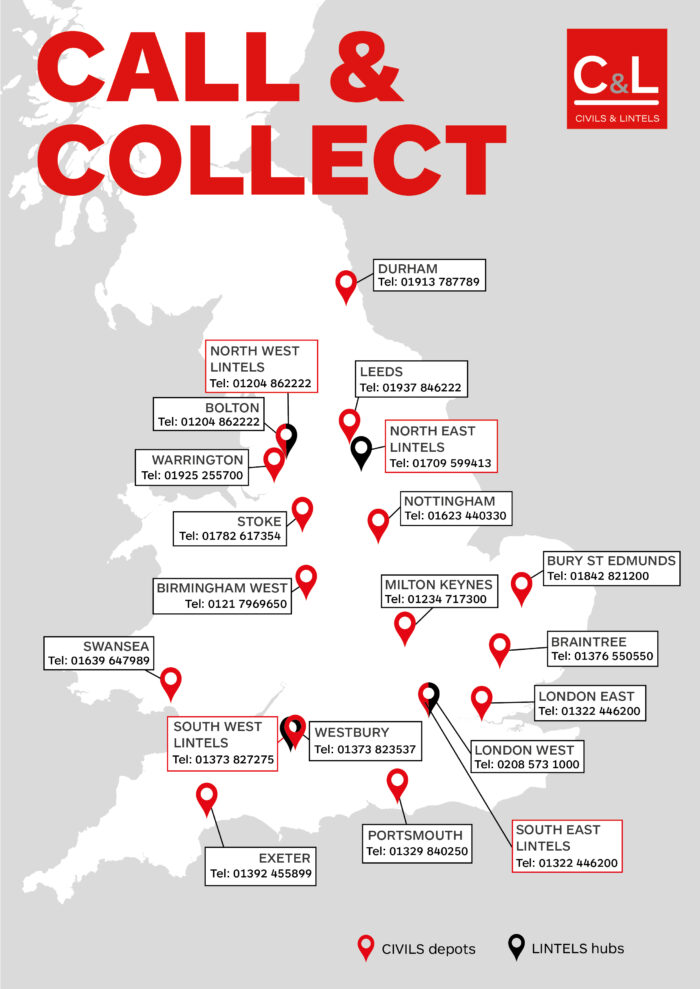 If you're collecting from one of our depots: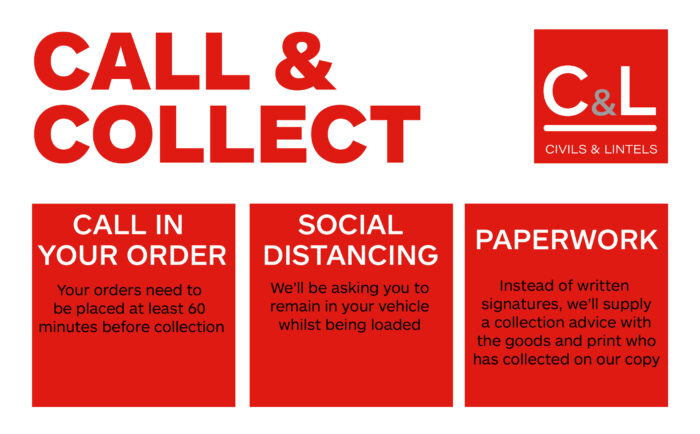 Please continue to send in your orders and enquiries via the usual channels – we will continue to maintain the same level service that you have come to enjoy from Civils & Lintels.