Supply & Install by C&L
Civils & Lintels supply and install an extensive range of products including: attenuation crates, gas barriers, low and high density polyethylene, EPDM, polypropylene, fpa, pvc, eia, geosynthetic clay liners, adhesive sheet membranes, gas venting systems and geotextiles.
MANUFACTURE
Our products are installed by experts with knowledge of local building control departments, the Environment Agency and various water companies.
OFFSITE PREFABRICATION
Our approved installers embrace offsite construction processes by investing in the first UK installed, bespoke geomembrane welding machine, manufactured by Miller Weldmaster of Ohio, USA.
As the membrane welding is carried out under factory conditions, quality management is assured and manufacturing efficiencies can be gained, resulting in savings to the end user. This process will reduce project construction times, which in turn decreases site disruption. Material wastage is also greatly reduced.
Prefabricated panels reduces site installation time and eliminates wastage from the outset for the majority of impermeable geomembrane applications, including storm water management systems such as Polypipe Polystorm and Rigistorm XL products. This system of creating bespoke membranes is also useful for sites with limited open spaces.
KNOWLEDGE & EXPERTISE
Our accumulated knowledge and engineering expertise, coupled with our enthusiasm for problem solving, enables Civils & Lintels and our approved installers to provide an efficient and reliable service, responsive to the needs of our clients.
All welding technicians are qualified by TWI to BS EN 13067, approval testing for plastic welders, via the internationally recognised Certification Scheme for Welding Inspection Personnel (CSWIP)
Our installers have achieved ISO 9001:2015 by BSI who are a UKAS Accredited Certification body. Member Number: FS 713354
GET IN TOUCH
Call us for a quotation without obligation. We will provide technical support or advice either on site or from one of our 19 depots.
Send your enquiry to install@civilsandlintels.co.uk
Alternatively, you can contact your local depot, details for all depots can be found using our branch locator.
INCLUDED IN THE RANGE
C&L provide stormwater attenuation products from Polypipe and Wavin and can also offer an installation service – taking the strain off your teams completely. Our experts will work with you from the start of development planning to ensure that the solution is the right fit.
What are the benefits?
Investing in proper stormwater attenuation systems will protect developments right from the start, avoiding the devastation of flooding in the future.
Previous methods of stormwater attenuation acted as a catch in a small area. This new method can collect excess rain water over much wider areas and, by using connected pipes, store it all in one huge tank. This method is much more effective as once it is in the tank the rate of release is controlled to ensure balanced distribution.
New systems also offer greater value for money, are more time efficient and are easy to install.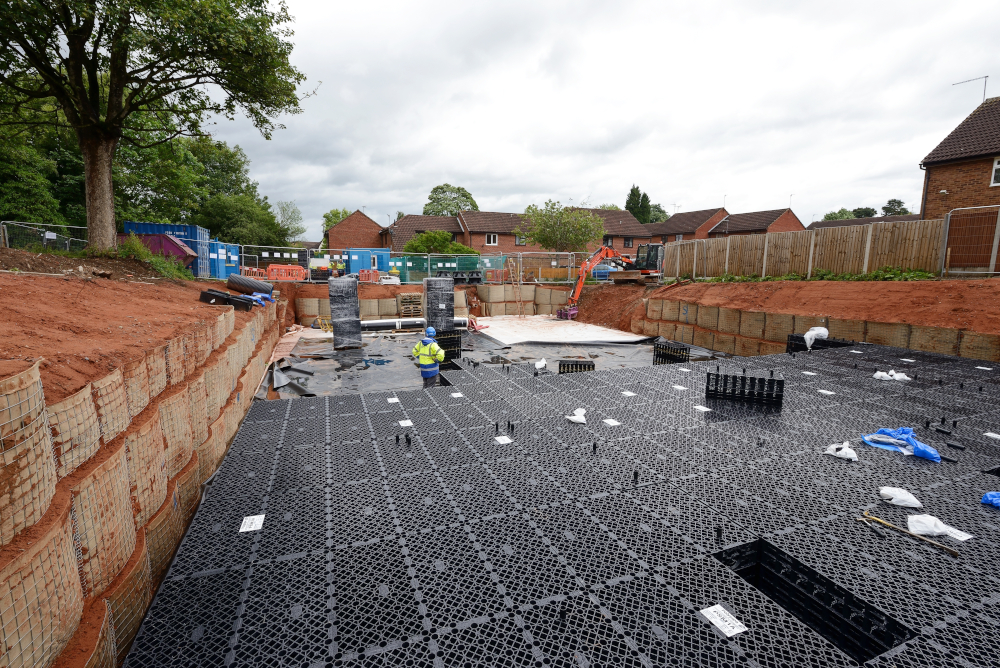 Supply & Install 
Civils & Lintels will work with you to ensure that the stormwater attenuation solution is a perfect fit for your development. The attenuation system is delivered direct to site before being installed by our fully insured, qualified and expert technicians.
Supply & Install Benefits:
No on-site welding
Cut down on-site waste
More cost and time effective
Simple inspection and maintenance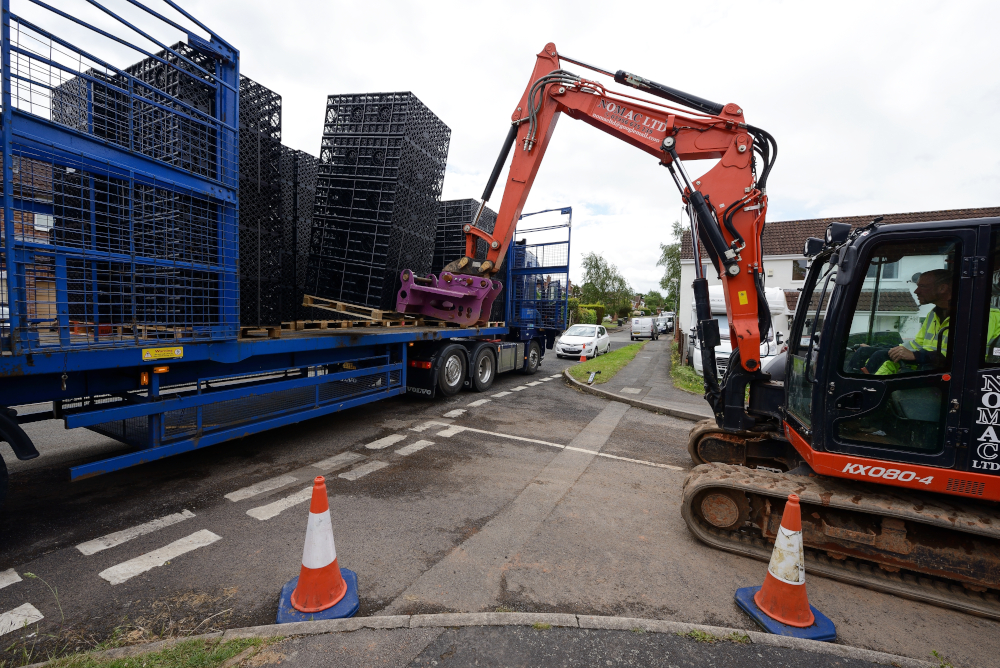 Supply Only
Our national network of depots hold stock of attenuation products from both Polypipe and Wavin. No matter how large the project, our fleet will deliver the attenuation crates to site precisely when you need them.
Polypipe
Polystorm is ideally suited surface water retention, surface water attenuation or surface water infiltration as a soakaway solution at a variety of depths, under trafficked or loaded areas such as car parks and housing and commercial developments.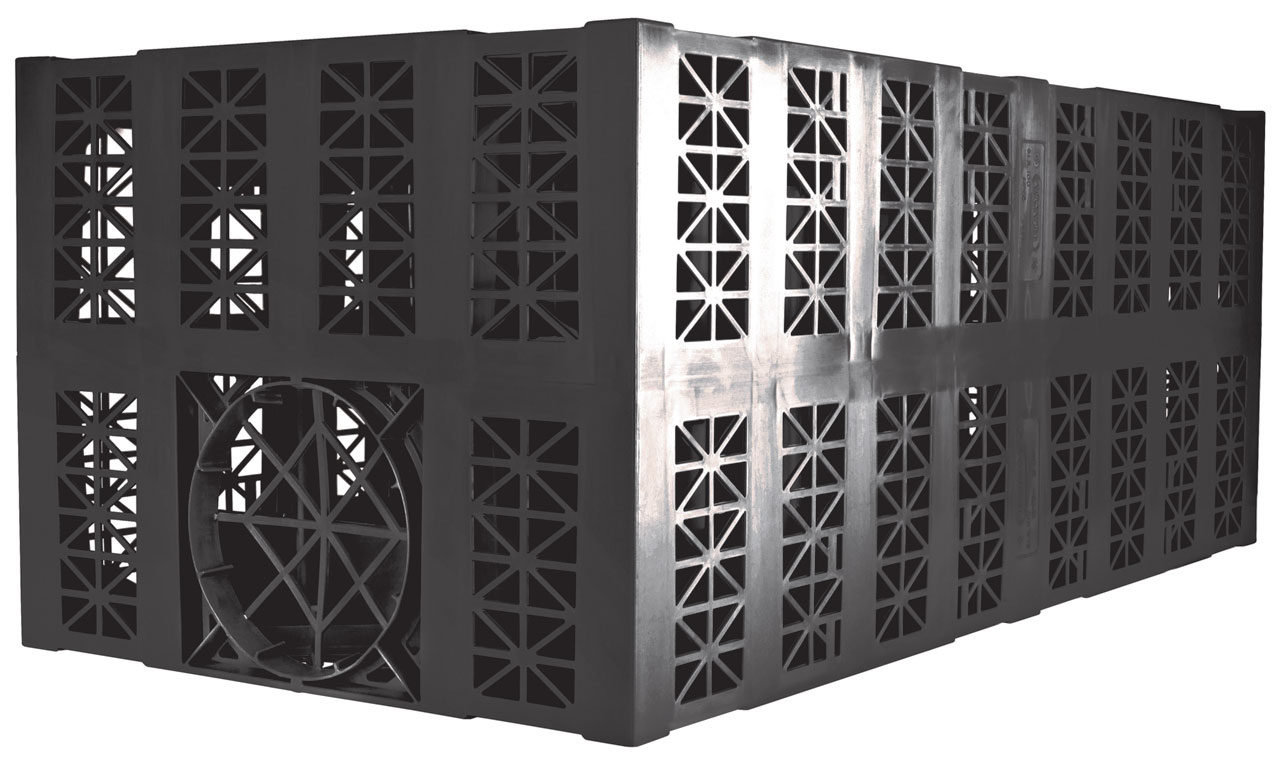 Wavin
AquaCell systems are the tried, tested and versatile answer to the effective management of excessive rainfall – reducing flood risk and enabling the cost effective management of the water environment.
If you would like to speak to us about our attenuation products or supply and install service you can contact us on:
install@civilsandlintels.co.uk
Alternatively, you can contact your local depot, details for all depots can be found using our branch locator.