Bolton beckons Mr Bailey back!
Categorised in: Company news | Posted on: 21 January 2021

21st January 2021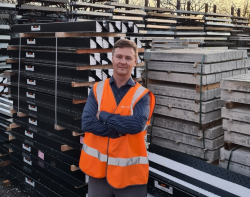 We are delighted to announce that Damian Bailey has returned to the C&L family!
Damian returns as our General Manager at our busy Bolton depot. Damian has worked for the Grafton Group for 12 years where he started as the depot manager at Bolton before moving on to be National Operations Manager for C&L and more recently has spent the last 5 years being responsible for the development of AX into the Buildbase branches.
Damian comments: "I am hugely excited about re-joining and elevating Bolton to the next level in this exciting year for C&L."