C&L Launch Workvivo employee engagement platform
Categorised in: Company news | Posted on: 1 February 2021

1st February 2021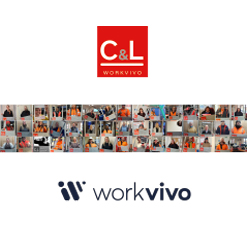 We are super proud to announce that we have launched Workvivo as our Employee Communication & Collaboration platform!
The employee app will ensure that every colleague, regardless of role, location or device, receives the most up to date information and will enable us to communicate and contribute at any time, quickly and easily.
Internal communication is crucial for us as an ambitious and growing company with 20 depots across England and Wales.
"We think this new technology will make a major difference to how we communicate with our colleagues. This allows us to share and celebrate our successes as we go along; it will be a great asset to our most important asset – our people." Comments Allan Wright, Civils & Lintels Managing Director.