C&L Supporting Guide Dogs Charity fundraising
Categorised in: Charities | Posted on: 23 August 2021

Here at Civils & Lintels, we are known for our love of our canine pals and wish we could have a depot dog in each of our depots. Recently, our Central Services Director sponsored a dog from Dogs Trust for our wonderful Durham Depot Manager, George Campbell and we have since learnt that Geroge's love of dogs runs in the family too!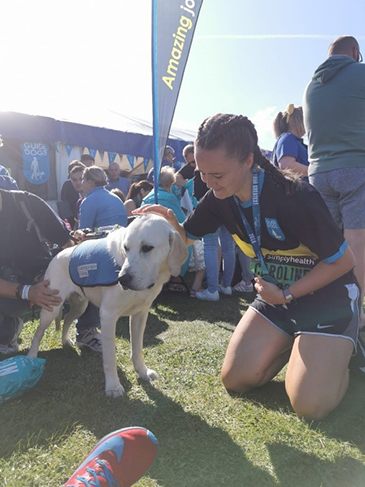 George's daughter Caroline is currently training to run the Great North Run on the 12th of September to raise as much money as possible for the Guide Dogs charity, and we are her main sponsor! Caroline regularly updates her page with details of her recent runs and has already beaten her fundraising target, but the charity needs to raise as much as possible.
There are almost 2 million people in the UK who are living with sight loss and around 180,000 of those rarely leave their homes and instead lead lonely isolated lives. The charity works for a world where people with sight loss are never left out of life, but it costs nearly £35,000 to breed and train a single guide dog, and nearly £55,000 to support a guide dog from birth to retirement.
Shocking statistics! If you could sponsor Caroline to help keep her motivated, you can do so by visiting her Just Giving page here: https://www.justgiving.com/fundraising/caroline-campbell26