Meet the team – Kelly Brownlee
Categorised in: Company news | Posted on: 11 March 2021

11th March 2021

This week, to celebrate "International Women's Day", we're meeting some of the wonderful women that work here at C&L. Today we meet Kelly.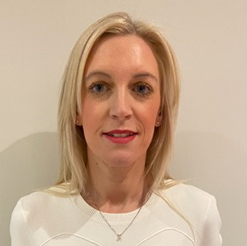 Job Title: Depot Manager
Location: Leeds Depot
Length of Service: Started in October 2019
What does your role involve?
The main areas are hitting sales targets and budgets, managing costs in the business, recruitment, customer and admin queries, quotations, prices etc. Every day is different, I think the biggest area is inspiring the team and managing the depot overall.
What do you like about your role? What gives you job satisfaction?
I like managing the team, getting to know them, learning how to bring out the best in them; I like it because I am in a position where I can improve the depot which helps improve the business. We're a relatively small team at Leeds and I think when the team is happy it is a more successful team.
How did you become a Depot Manager?
I started in admin in another industry before moving into construction. I had various roles including sales, office manager, assistant manager, but when this opportunity came up, I thought I would push myself. I think if you want to succeed, and you work hard you will find an opportunity. There is always opportunity within C&L, I am encouraged to go on courses to further my skills and I think that's great. They invest in us which is important.
What do you like about C&L?
C&L feels like a family, more of a team. I've been here almost 18 months but I feel I have met everyone from MD to the other depots to HR. I like that you get the opportunity to meet everyone.
How can diversity help an organisation such as C&L?
Shouting about the people we have in the various roles and what the opportunities are should encourage more people to think about joining us. Many depot managers will tell you it's hard to find experienced staff, we just want hard workers. People often don't think of leaving school and joining merchants like us, but they should! Many people do have successful careers. This industry has certainly encouraged me to move up the ladder.