Meet the team – Rosie Cheetham
Categorised in: Company news | Posted on: 12 March 2021

12th March 2021

This week, to celebrate "International Women's Day", we're meeting some of the wonderful women that work here at C&L. Today we meet Rosie.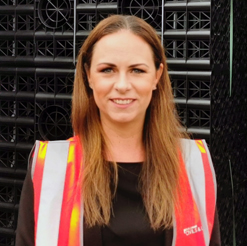 Job Title: Head of Marketing
Location: Home based
Length of Service: Started in September 2020
What does your role involve?
My role is very varied; each day is different, but I am responsible for maintaining the C&L website, our social media channels, setting up our new email marketing platform which is linked to our CRM, planning lots of communication campaigns to engage our existing customers and attract new ones, lots of internal communication on our new Workvivo platform, planning customer events which will soon be back up and running and working with key suppliers to develop an integrated and inclusive approach to promoting the product solutions, and much more.
What do you like about your role? What gives you job satisfaction?
I love helping the other departments – my customers are my colleagues. I get a lot of satisfaction in delivering results and I'm able to contribute positively to the success of the business.
How did you start working in the industry?
I have almost always worked in Marketing for a manufacturer; I've worked with drinks dispense equipment, fork lift trucks, bi-fold doors and plastic pipes, so my experience is mainly within the construction/housebuilding and infrastructure sectors. I'd really encourage anyone to consider joining the industry. There are some fantastic companies and really exciting opportunities to utilise technology and augmented reality more.
What do you like about C&L?
Joining a new company whilst in the middle of a pandemic and working remotely has had its challenges but I have been so welcomed and feel valued and part of the family already. Many companies say that people are their most important asset, but C&L truly mean it and invest heavily in the safety, training, equipment, development and engagement of the team here. I also love the ambitions and vision for the future and am proud to be able to help C&L achieve our goals.
How can diversity help an organisation such as C&L?
Having a varied workforce will allow us to learn and grow by having different opinions and perspectives. Fresh thinking and fresh ideas are what will allow us to innovate and move forward.