We're finalists!!
Categorised in: Company news | Posted on: 19 March 2021

19th March 2021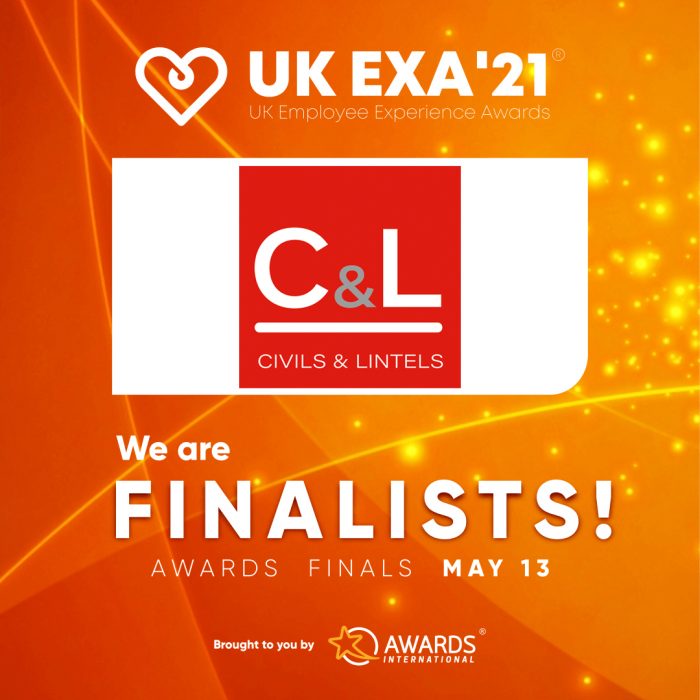 Today is a very exciting day for us at C&L. We've found out that we are finalists of the UK Employee Experience Awards 2021! And in 4 categories!! It's an amazing achievement to have made it this far, this year especially where innovation in employee experience is more crucial now than ever before. Being an Award finalist is a perfect opportunity to celebrate, boost morale and recognise our successes.
Gillian Woodcock, C&L HR Director comments: "The past year has been a challenging year for us all, but we entered these Awards to recognise the outstanding achievements our company and our amazing colleagues have made. We're thrilled to have got through to the finals in 4 categories."
The four categories we're finalists in are:
Employee Engagement Innovation and Transformation
Employee Training and Development – Empowering Programme
Health and Wellbeing of Employees
Use of Digital Technologies
More about the awards;
The 2021 UK Employee Experience Awards is the world's premier celebration of the organisations, people, and initiatives that are improving the world of work. The UK EXA® is brought to you by Awards International, holders of the Gold Standard Awards Trust Mark from the Independent Awards Standards Council.
We're looking forward to next month's award's ceremony with our fingers (and toes) tightly crossed! Wish us luck!